Volkswagen, the second largest car salesman in Brazil, announced on Thursday (26) that it will extend the shutdown at its factories in the country until the end of April, due to the coronavirus pandemic.
Coronavirus: See the Effects on the Automotive Industry
When it announced that it would stop its lines, the company had estimated the return for April 13. Now Volkswagen says that "production will be resumed according to the supply chain and logistics schedule of each plant. During this period, employees will be on collective vacation, a measure that is part of the flexibility tools provided for in the Collective Agreement of Job."
Volkswagen has plants in São Bernardo do Campo, Taubaté, São Carlos (SP) and São José dos Pinhais (PR), the latter also produces Audi vehicles.
Auto parts will also stop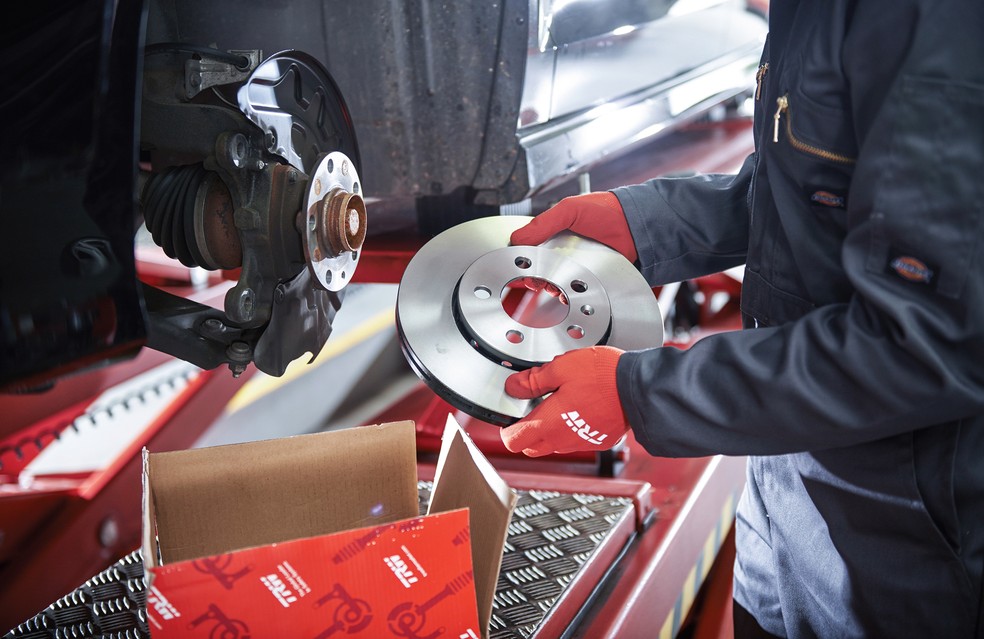 TRW brake disc, which belongs to ZF – Photo: Disclosure
With the shutdown of the vehicle manufacturers, ZF and Continental, two large auto parts companies, both German, also decided to grant collective holidays to employees starting next week.
The period is shorter than in the automakers, between 12 and 14 days. Vehicle manufacturers have announced stops of three to four weeks.
The 2,368 workers in Continental's production area will be on vacation between March 30 and April 12 and 14, depending on the unit. The group has four factories – Guarulhos, Itapevi, Várzea Paulista (SP) and Ponta Grossa (PR) – and produces rubber components and sophisticated electronic devices, such as stability control and vehicle cameras.
Continental reported that "the decision and respective dates may be reevaluated, according to developments in the pandemic." In a note, the company also informed that "despite the critical situation, Continental is working to ensure that the contingency measures have a minimal effect on employment and income".
At ZF, the 5,000 employees will be on vacation between April 1st and 12th. By means of a note, the company said it hoped that by then "the risks of contagion from covid-19 would be mitigated". Some of the activities began to stop, gradually, earlier this week and from now on, the receipt of supplies will be reduced to the minimum necessary.
The ZF group has seven factories, all located in São Paulo – Araraquara, Engenheiro Coelho, Iracemápolis, Itu, Limeira, Sorocaba and São Bernardo do Campo -, and is also specialized in sophisticated electronic equipment, such as security systems.