After Google promised to "review" apps on the Play Store that appeared in search results for "emergency aid", at least 10 apps disappeared from the official Android store.
On Tuesday (7), when Caixa Econômica Federal made the registration app available for receiving R $ 600 emergency aid, the blog found that the Play Store was directing users to unofficial applications. The problem happened even for those who searched for the exact name of the app, letter by letter.
The same search now has very different results. Before, out of the first 14 results, only three were from the government, and were not in the top positions. In addition to government apps dominating the results, 10 out of 11 unofficial programs have been removed.
The "missing" apps had accumulated thousands of downloads. One of them exceeded the mark of 1 million installations.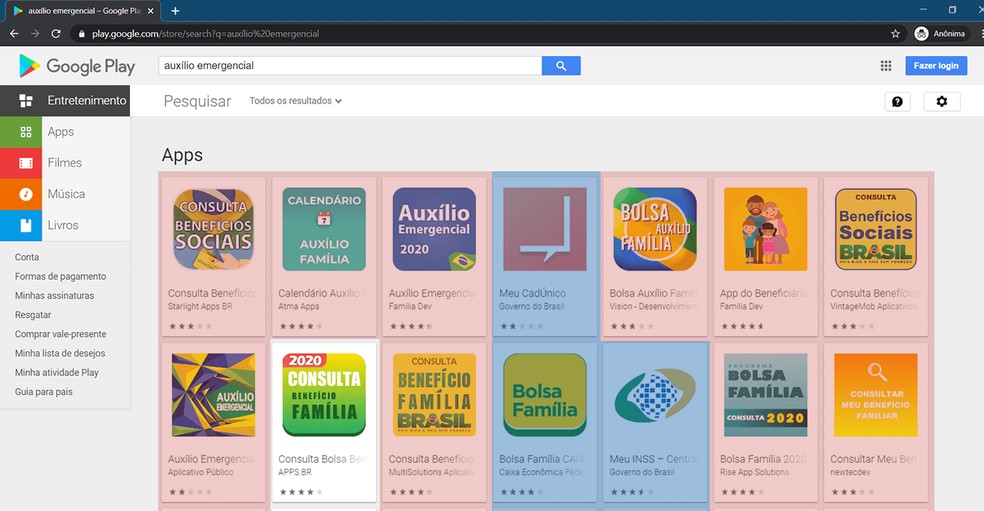 Search for emergency aid in the Play Store: on Tuesday (7): of the first 14 results, three were from the government (highlighted in blue). Of the other 11, 10 (red highlight) disappeared from the store – Photo: Reproduction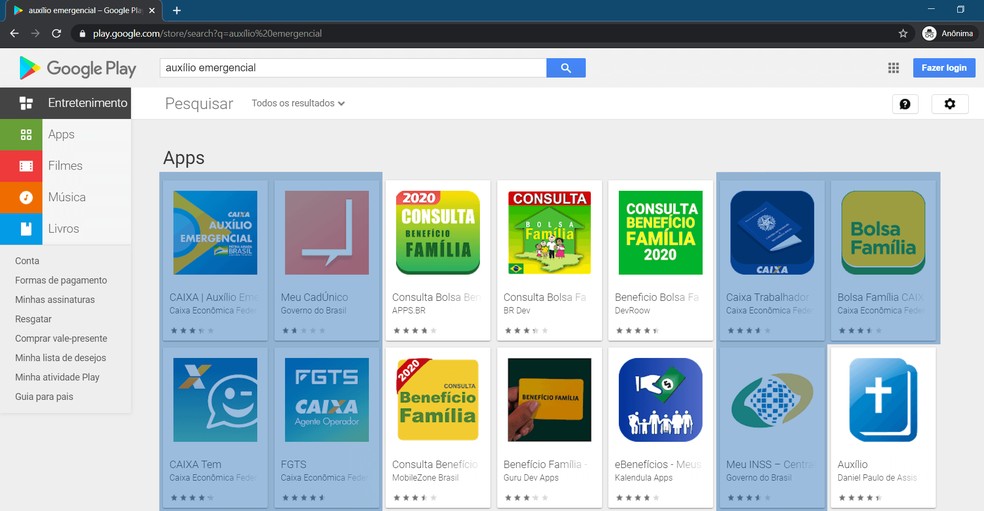 New results from the Play Store: of the first 14 apps, 7 are government officials, including the first two results (blue highlight) – Photo: Reproduction
In practice, the first result of the Play Store is much more important than the others. When the search is performed on the cell phone, the first result usually appears prominently on the smartphone screen. It is as if it were a "suggested app" for that search.
For this reason, the most important change in the search is that the official emergency aid application is in first place, ensuring that more people get the right software.
What happened to the apps?
Google said it does not comment on specific cases. In other words, the company does not explain what an app did wrong to have it removed from the store.
It is also possible that apps have disappeared at the initiative of the developers themselves, and not at Google. However, it is unlikely that all developers would take the same action.
In addition, the blog found that other apps by the same developers have also disappeared, including programs that made no mention of emergency aid. Thus, there is also the possibility that developers have been banned or suspended from the Play Store.
When Google can remove apps
Google store rules prohibit apps from behaving in a harmful or misleading manner. The treatment of data in the app – what information is collected, in what way and for what purpose – must also be explained in a "privacy policy".
However, the blog found that the first result for the search for "emergency assistance" was an app that had a privacy policy in English, although the services provided by the application were exclusively intended for Brazilians.
Another suspicious app was "Emergency Aid". The developer of this app was listed as a "Public Application", which may have mislead people, as it was not an official government program. The app ratings left by users, mostly negative, claimed it stole passwords.
As the reason for removing these apps has not been reported, it is not possible to know exactly what risks users have been exposed to.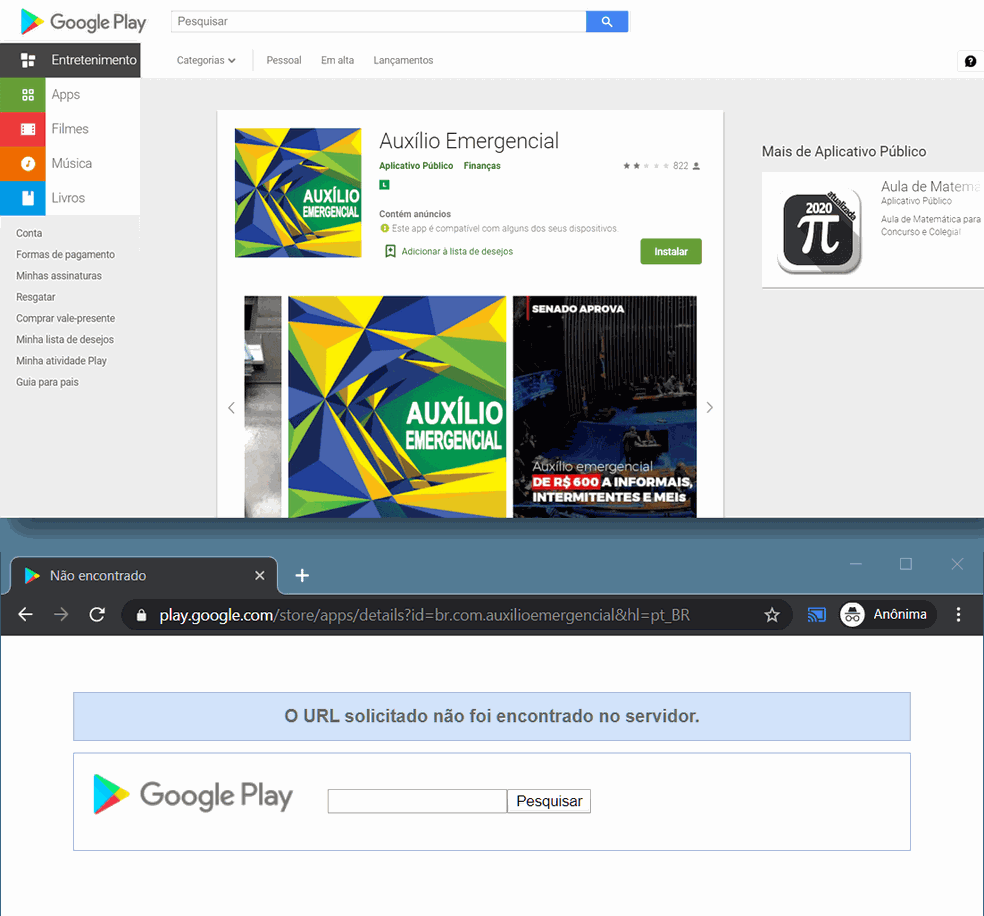 'Emergency Aid' application has been removed from the Play Store. Message from the store only informs that the content was not found, without justifying the reason – Photo: Reproduction
How to download the official app
Click to download the application for Android phones: https://play.google.com/store/apps/details?id=br.gov.caixa.auxilio
Click to download the iOS app (iPhones): https://apps.apple.com/us/app/caixa-aux%C3%ADlio-emergencial/id1506494331
It is also possible to access the site: https://auxilio.caixa.gov.br/#/inicio
Questions about security, hackers and viruses? Send to g1seguranca@globomail.com