Huawei announced on Thursday (19) the line of smartphones Mate 30, the company's main launch of the year. The peculiarity this time is that devices arrive without Google's applications and services, as is usually the case with Android-based devices.
This is due to the trade war waged by the United States and China, which involved Huawei, included this year, by the US government, on a trade ban list. This prevented the company from partnering more directly with Google.
The new devices, Mate 30 and Mate 30 Pro, come with an operating system called EMUI 10, based on Android 10, which is open source, which helped the company circumvent part of the sanctions.
Because smartphones were released without the Play Store, apps need to be downloaded from Huawei App Gallery, the company's flagship store. According to Huawei, about 45,000 apps are already integrated in this platform.
Powerful camera and processors
The devices come with fairly robust processor and camera specifications. The processor for both models is the Kirin 990, launched by Huawei earlier this month at a technology fair in Berlin. In one version of the Mate 30 Pro, it comes with 5G connectivity – new to Huawei's proprietary processors.
Both models have 8GB of memory, but the internal storage is different: Mate 30 comes with 128GB and Mate 30 Pro with 256GB.
See the announced prices:
Kill 30: 799 euros
Mate 30 Pro: 1,099 euros
Mate 30 Pro 5G: 1,199 euros
In cameras, Huawei has again partnered with camera and lens manufacturer Leica. The smartphone's main camera is 40 megapixel with f / 1.8 aperture. The others are a 16 megapixel wide angle with f / 2.2 aperture; an 8 megapixel telephoto lens with f / 2.4 aperture; plus a 3D sensor camera for finer images.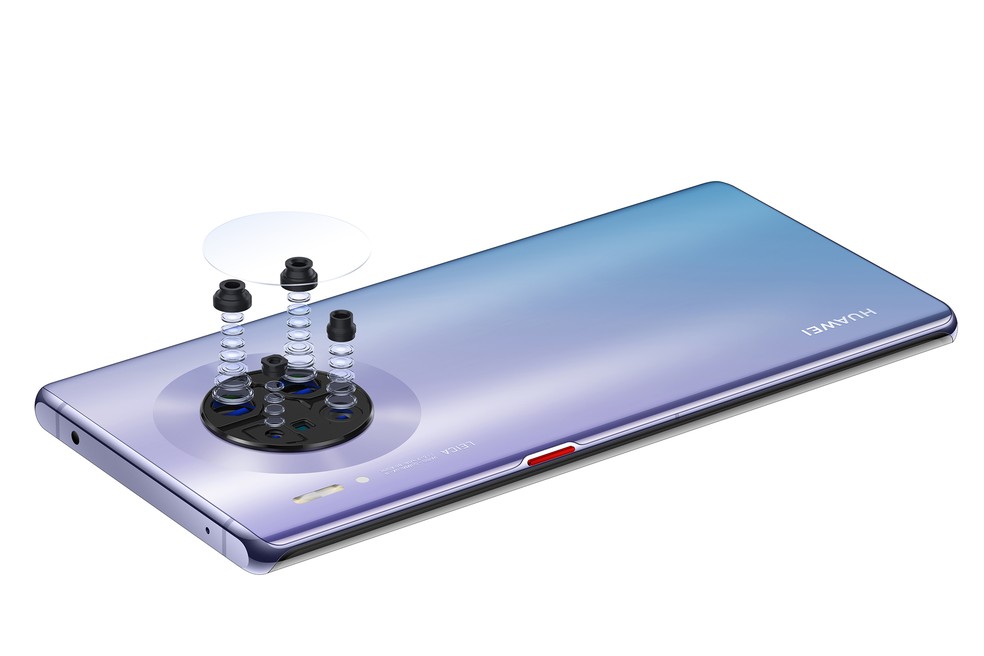 Mate 30 handset lineup with powerful camera configuration, made in partnership with Leica – Foto: Divulgação / Huawei
Screen: Full HD + (2400 x 1176 pixels), 6.53 inches
Cameras: 40, 40, 8 megapixels and 3D camera
Front camera (selfie): 32 megapixels
Processor: Kirin 990
RAM Memory: 8 GB
Storage: 256 GB
Screen: Full HD + (2340 x 1080 pixels) with 6.62 inches
Cameras: 40, 16 and 8 megapixels and 3D camera
Front camera (selfie): 24 megapixels
Processor: Kirin 990
RAM Memory: 8 GB
Storage: 128 GB