With research on COVID-19 increasingly in demand, platforms also adapt to compile all information in one place, an initiative that Google has taken for its news platforms, Podcasts and even Personal Assistant.
Currently COVID-19 is more researched than other information and even the weather, and Google to help its users has developed an area where it is possible to access all information about the pandemic, which can be accessed from the top of each of the applications or in the sidebar in the computer versions.
When entering this area, at first glance we find the "Latest" local news, followed by the economic impact, science and research, media assistance and travel.
In the next tab we can see the Global Impact, where it will be possible to select the news by regions, such as Africa, Americas, Asia, Europe, Oceania. Below you can also see some of the news highlighted in each of the regions.
There is also a link with the "Health Information", where you will be able to see the latest guidelines on the prevention, symptoms and treatment of COVID-19 (coronavirus), made available directly by the World Health Organization.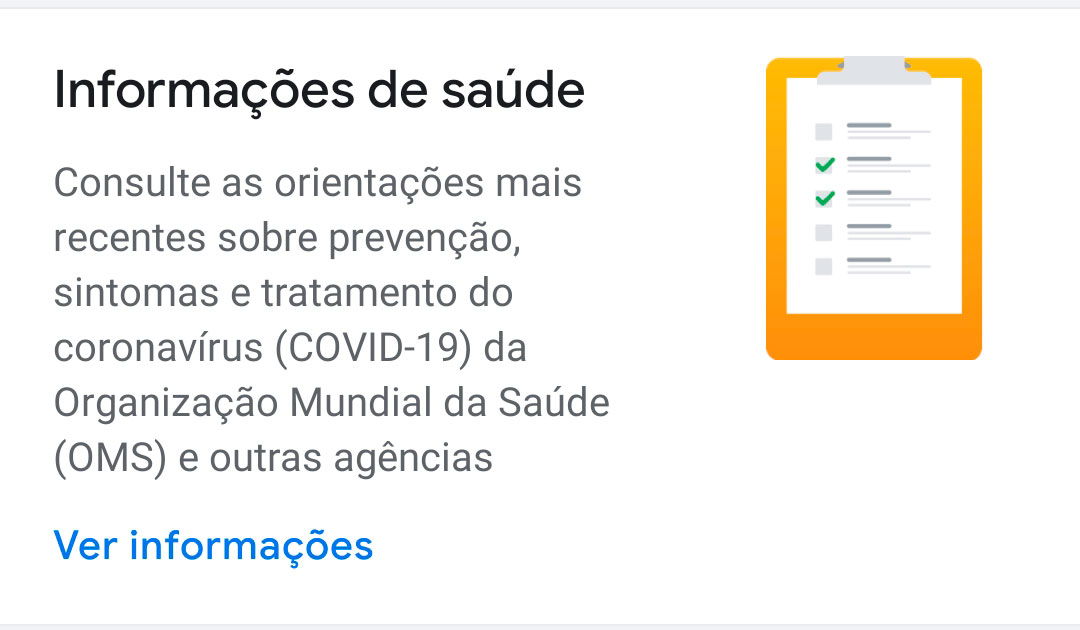 In the case of Google Assistants, just ask "what is the latest news about the coronavirus", which will provide timely updates. This tool is available globally and in more than 10 languages.
Also in the Google Podcasts application, it is possible to find a carousel in the "Explore" area with "dozens of new high quality podcasts about the coronavirus".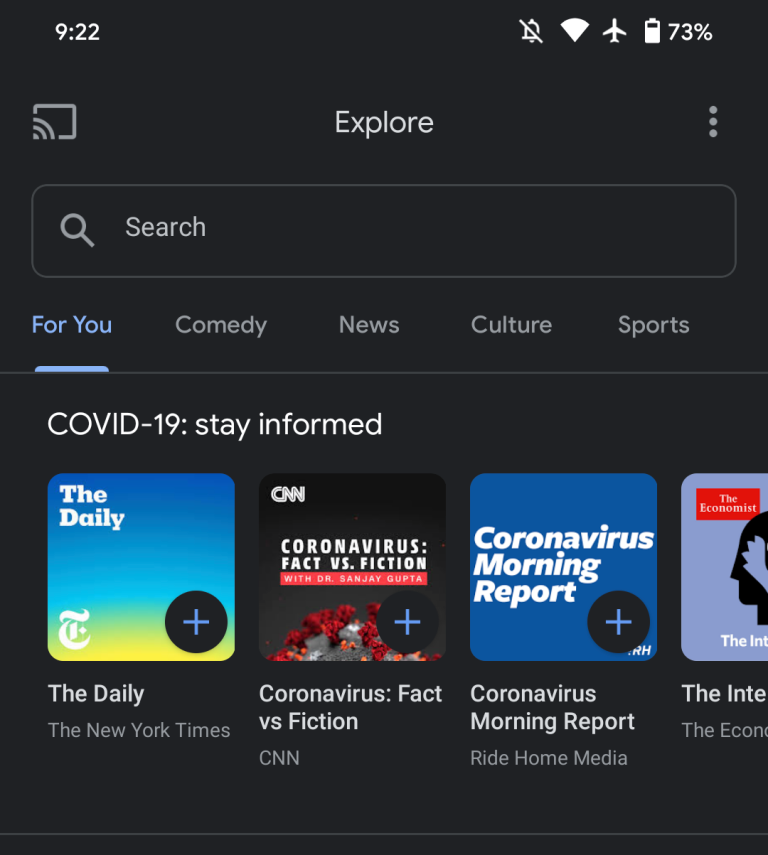 Covid-19 map in Portugal