Ford and Mercedes-Benz announced on Thursday (2) actions to combat the coronavirus. The companies will operate in the production of masks and facial protectors, in addition to adapting their facilities for the manufacture and maintenance of respirators.
Understand why respirators are essential in fighting coronavirus
Manufacturers will set up field hospitals and repair respirators; see actions
The items are essential for healthcare professionals who help fight Covid-19. Other automakers have already announced similar measures.
Production of facial protectors at Ford factory – Photo: Disclosure
Ford will produce at least 50,000 face shields at its plants in Camaçari (BA) and General Pacheco, in Argentina. The masks are made with an acetate blade, and, according to the company, are part of the individual protection items (PPE) most requested by health professionals.
The mask production line, will be formed by volunteers, and will follow the rules of social distance. The distribution of protectors will be coordinated by health authorities and the Red Cross.
The Red Cross will even receive some Ford vehicles for transporting supplies and staff. The measure does not only include Brazil, but also Argentina, Chile, Colombia and Peru.
Finally, Ford also said it will join the task force to recover mechanical respirators that are out of operation in Brazil. There are more than 3,000 broken equipment. In addition to Ford, Fiat, Chevrolet and Toyota announced that they will help in the action, announced last week.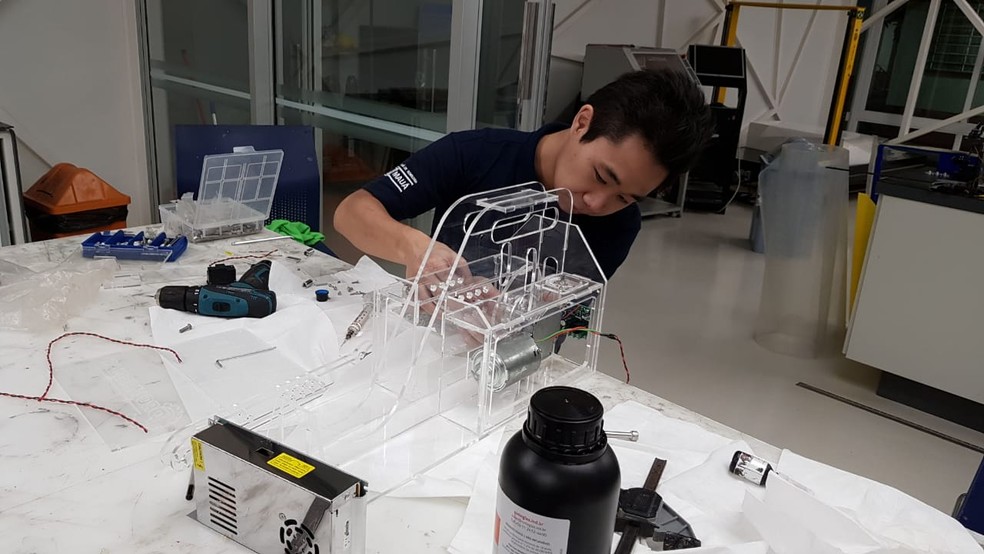 Respirator developed by Mercedes-Benz and Instituto Mauá de Tecnologia – Photo: Disclosure
Mercedes-Benz teamed up with universities to produce the supplies needed to combat Covid-19.
In partnership with the Mauá Institute of Technology and medical professionals, the company is developing respirators. They will be produced using parts from the automotive industry.
According to Mercedes, the tests have already started, and production should begin "in the next few days" at Mercedes-Benz factories. The company has units in São Bernardo do Campo, Iracemápolis (SP) and Juiz de Fora (MG). The respirators will initially be destined for hospitals in São Paulo.
Also in partnership with the Mauá de Tecnologia Institute and the University of São Paulo in São Carlos, Mercedes developed face protection masks.
Production has already started, using 3D printers from the company and the Mauá Institute. They are made, on average, 10 per day. They will be sent to hospitals in the ABC Paulista region.