BMW unveiled on Tuesday (5) the new F 900 R, F 900 XR and S 1000 XR at the Milan Motor Show in Italy. The releases take place on the day set aside for the press at the event, which is the industry's premier.
See 10 bikes that should be highlighted
The news was confirmed for Brazil by BMW Motorrad's head of sales and marketing, Timo Resch, at the G1. The release dates, however, are not yet set.
"The F 900 R and F 900 XR should take longer to arrive, but the S 1000 XR will be launched in the second half of 2020," said Resch.
By 2020, the automaker has confirmed that it will return to the custom segment with the R18, which had another concept version shown at the Milan Motor Show. The "Harley-Davidson rival" will have a final version unveiled in 2020.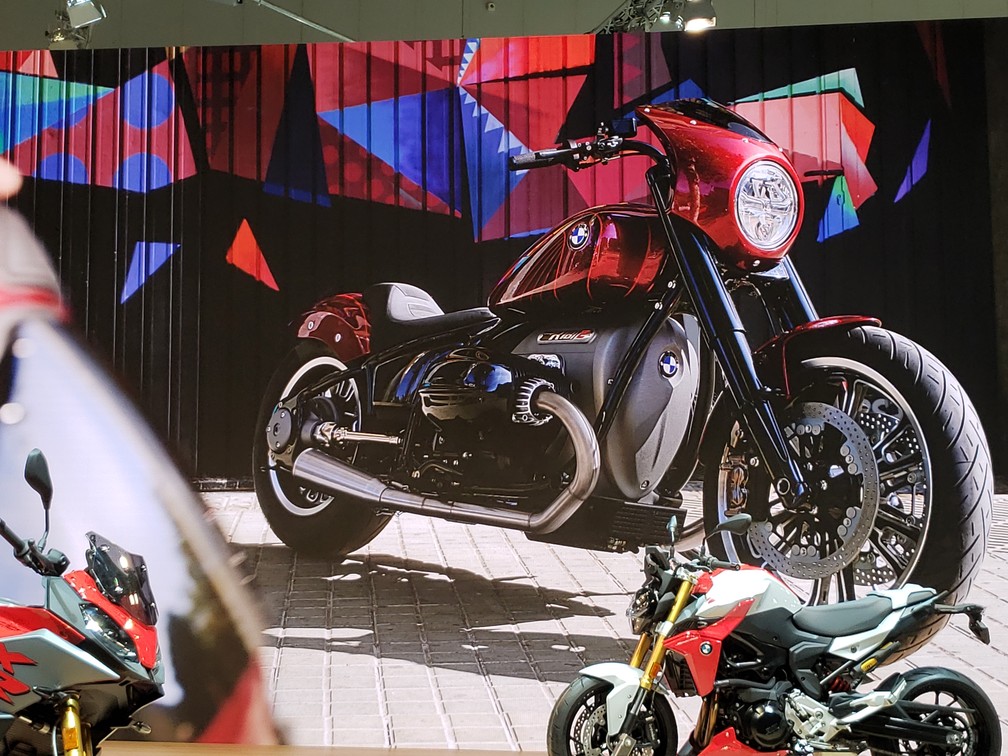 BMW R18 had its conceptual version revealed on a big screen – Photo: Rafael Miotto / G1
The day before, Honda anticipated its news and unveiled the new Fireblade CBR 1000 RR-R, with 217 horsepower engine.
The new F 900 R had made its early "world debut" in patent registration in Brazil, but only now its technical details have been revealed.
The engine is based on the F 850 ​​GS, but got bigger, going from 853 cc to 895 cc. With two cylinders, it yields 105 horsepower and 9.4 kgfm of torque, and is also used in the "adventurous" F 900 XR version. In the F 850 ​​GS, the horsepower is 95 horsepower in Europe and 80 horsepower in Brazil.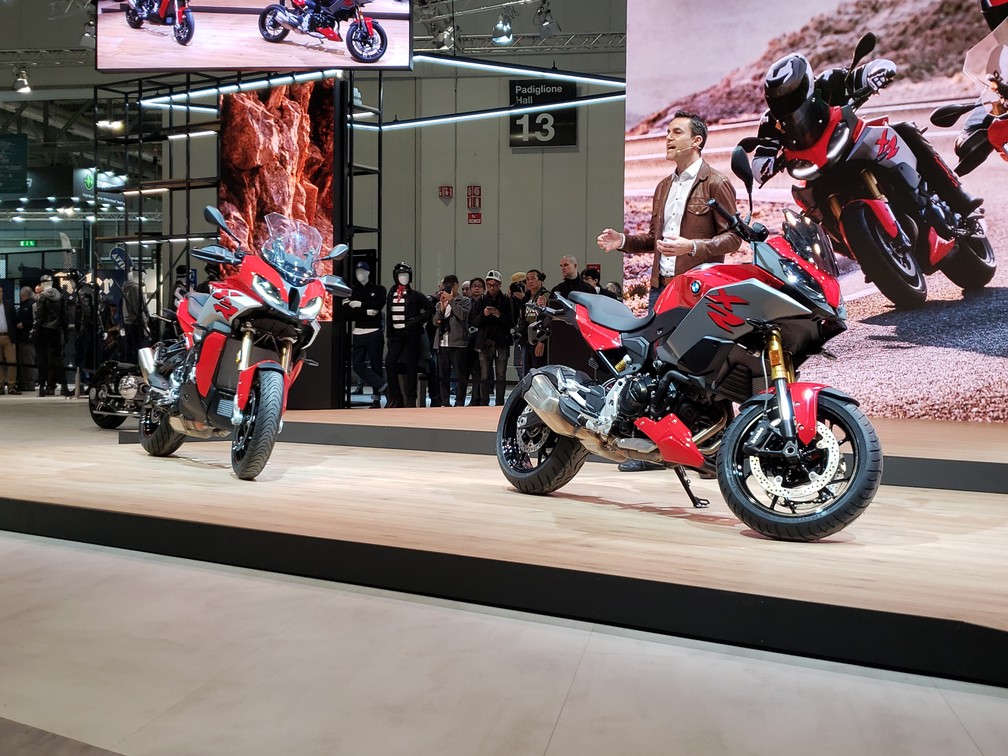 BMW S 1000 XR (left) and F 900 XR (right); Timo Resch, Head of Sales and Marketing at BMW Motorrad – Photo: Rafael Miotto / G1
The fuel tank is 13 liters in the F 900 R, compared to 15.5 liters in the F 900 XR.
Both versions are factory-fitted with ABS brakes, two driving modes (Rain and Road), LED headlights (with cornering illumination as an option) and 6.5-inch TFT color panel. Both also have 3 color variations each.