In times of isolation, a sensible and scientific measure to contain the exponential curve of contamination by coronavirus, a good idea to occupy time is to look at the sky. But without leaving the house, okay?
I'm not even talking about using instruments. Not everyone has a good binocular, let alone a telescope. I speak of looking at the sky with the naked eye, as our ancestors did. And you can do it without leaving your home, out the window, with all the security that Science suggests, and just like me – addicted to heaven – I usually do it whenever I can.
The image above I captured today from here in the window of my apartment, third floor, with a semi-professional camera attached to a tripod, in a break from preparing lessons¹. With it I have a little more resources to get a more detailed image of the Moon The panoramic below was with cell phone in hand and shows the scenario where the Crescent Moon ascended over the mountain here in São João da Boa Vista, interior of São Paulo, my homeland and where I live and work. What you see in the panorama is exactly what I see with the naked eye of my (privileged!) Window. You, wherever you are, also have a landscape and a beautiful sky just waiting to be seen!

In times of isolation, I suggest what we could call "astroisolation", a time to connect with Nature and the Universe, reflect on life and human values, and contemplate the sky which, due to less traffic, less pollution , is certainly cleaner. I have heard reports from friends who live in large centers that they are able to see stars from where it was previously impossible!
The Moon, today in the crescent phase, still visible in daylight, will rise more and more later, until it becomes a Full Moon, on April 7th, Tuesday, around 18h. It will be the first full moon after the autumnal equinox in the southern hemisphere of Earth, announcing the arrival of Easter the following Sunday (12 / April), as I explain in detail in this post. It is worth watching the Moon in the coming days growing until its face is turned towards the Earth 100% illuminated. And, not wanting to be insistent, but being, everything from home! Avoid the streets. Avoid contact with other people, especially in the next days when, it seems, we will live more critical moments of the pandemic here in Brazil.
Venus is also doing beautiful. At dusk, in the west, Venus reigns at dusk as a bright spot that appears in the sky before even the end of sunlight and the night.
In the early evenings, we have had a daily show of the planets Mars, Jupiter and Saturn that can also be seen with the naked eye from 1h30min. See, in the simulation below, the sky this Sunday morning.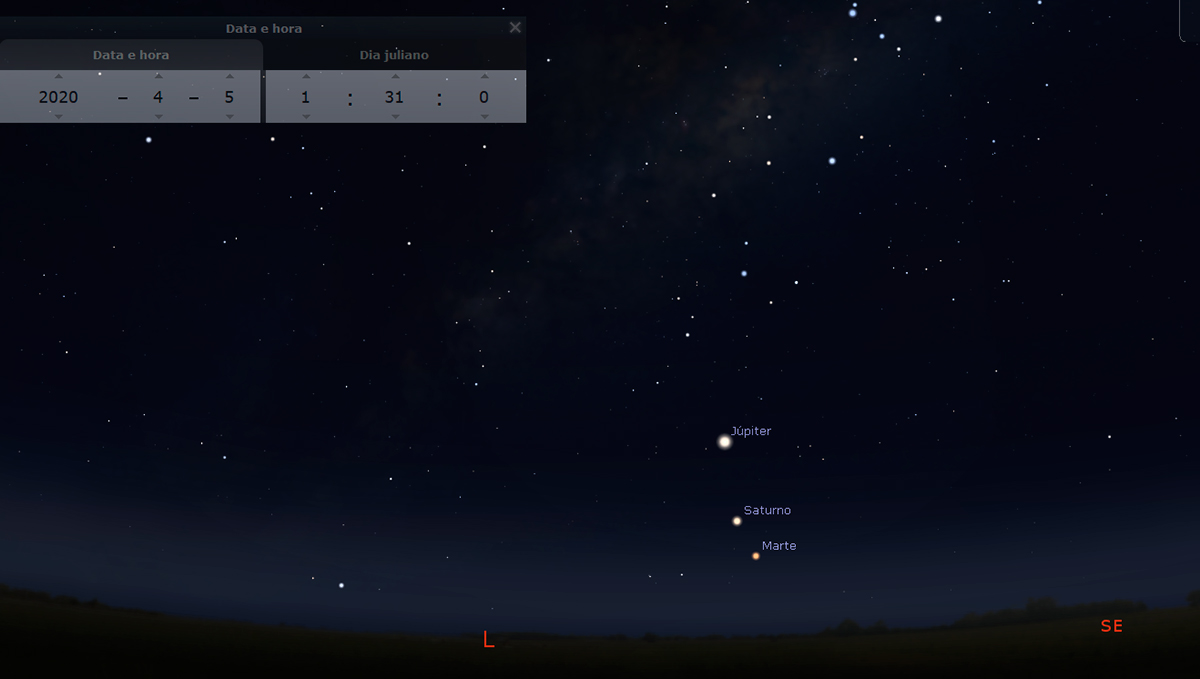 Enjoy the sky! Looking at the sky is good. Calm down. And it takes us back to our origins.
Take care! Take care of yours! Take care of whoever can! Let's all take care!
We will win this difficult stage together, in a gigantic planetary collaboration, always with our foot in Science!
Hug from prof. Dulcidio! Physics, common sense and great care, in the vein!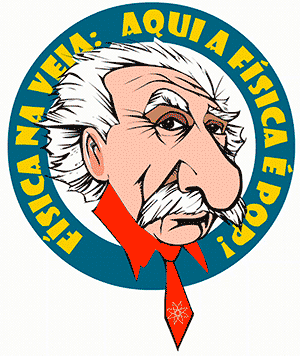 ¹ Like every teacher in quarantine, I am isolated, working from home, remotely, but keeping my students from São João da Boa Vista (S) and Poços de Caldas (MG) up to date with the school schedule. Most of my day, when I am not giving live, distance classes, I am preparing multimedia material for the new modality of online classes, live or recorded on video. It's a challenge! A huge learning experience! But education cannot stop!